Is your brother or sister leaving for college? Depending on your relationship with them, you might be excited or completely devastated. To help you deal with this, you can watch teens share their advice for when siblings leave for college.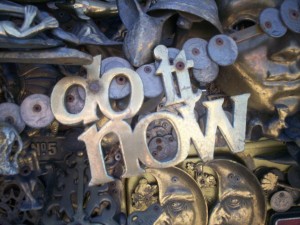 Do you ever let yourself daydream about a perfect life?  What would you do?  Who would you be?  Would you be an astronaut? A dancer?  A scientist?  A teacher?  An entrepreneur?
Here are a few tips to make your wildest dreams come true!
Make room for your dreams!  Make sure you give yourself permission to think and dream big.  Don't let your mind fill up with the I can'ts or that won't work.
Start a dream journal and put down all of your dreams and ideas in it.  You might want to cut out pictures that remind you of your dream as well.
Start researching what it would take to do what you want.  Do you need to go to college?  Who can you talk to that might have more information?  Stay open minded and slowly map out a course to take one step at at time.
For more great ideas, watch teens share more tips here.
It's hard to be a teen today and not be faced with peer pressure at some point.  Many of the teens I talk to tell me that teen drinking and parties are fairly popular and it's not always easy to find alternatives.  At the same time, I've found many teens who have navigated their way through the world of teen drinking and parties and found other ways to have fun.  Watch these teens share their experiences with teen drinking and summer parties and how they've been able to deal with it.   Here are a few more tips that might help.
Make a list of the things you love doing.  What would be on your list?  Are you a dancer? Athlete? Artist? Movie buff? Maybe you have another hobby.  This can be a great starting point for not only thinking of other things to do but for also surrounding yourself with friends who have similiar interests.
Don't try to do this alone.  Find someone you can trust to talk to and bounce ideas off of about your situation.  Maybe it's adult who might offer a different perspective, but someone your own age can work too.
By guest blogger Vanessa Van Petten who is the teen author of the parenting book "You're Grounded!" She writes a parenting blog along with 12 other teen writers from the kid's perspective to help parents.  Her work as a young family peacemaker have been featured in the Wall Street Journal, Teen Vogue, Fox 5, CBS 4 and much more!  http://www.RadicalParenting.com
How do parents teach their teen daughter that they have to learn whether or not a guy is only interested in sex?  It is important dating lesson, one that teens are learning earlier and earlier.
Here are a few tips I like to give teen girls when they start thinking about boys and dating:
1) Actions Speak Louder Than Words
Boys can be smooth talkers.  One thing I try to impress upon girls (even on my 23 year-old friends) is that girls read way more into language than boys.  Some boys—not all, might stretch the truth if it means they will get to hook-up with you.  That is why listening to actions, is almost more important than listening to words.  Does he say he cannot wait to see you, but forgets to call? Does he say that he does not care if you hook-up, but then is very physical when you see each other?
2) Learn to Read Faces
Most people actually display most of their emotions on their faces.  Teen boys especially are not very good at hiding their true emotions.  This can be a great way to see if he is telling the truth and how he really feels.  Look at his face the instant you say 'no' to doing something you are uncomfortable with.  Does he look sad, scared, embarrassed or worried? These are all OK emotions.  If he looks angry, resentful, bored or annoyed this is not a good sign.
3) How Do His Friends Treat You
Guys always talk to their guys about sex and you.  I find that if you meet his friends and they have heard about you, talk to you and take an interest in you, your guy probably shared his idea that he likes you more than just for sex.  If they ignore you, make lewd comments or snicker when you come in, you might want to have a talk with one of them or your guy for what they know.
4) What Does He Remember and Talk About
If a guy remembers things about what you talk about, he is actually interested in what you have to say, not just what you have to 'put-out.'  If he seems to take an interest in you and talks about things other than sex, you are probably with a boy who actually cares about you and not just the sex.
5) When Do You Interact
This one can be tricky, because sometimes teen boys can only interact when parents are asleep or in certain time frames.  Yet, teen girls need to learn to pay attention to the interaction schedules.  Are boys only calling when it is late at night or when they want to get together?  Do teen boys want to go to parties with you, but not dates or spend any alone time unless you are hooking up? This can be a sign that they only want a sexual interaction.
I think these signs are important to talk to your teen daughters about, but also remember to explain to them that teen boys are also just as nervous and might be acting strange or weird because they are uncomfortable.  The best policy is always to be as open and honest with your feelings and in your relationships. 
By: Vanessa Van Petten is the teen author of the parenting book "You're Grounded!" She writes a parenting blog along with 12 other teen writers from the kid's perspective to help parents.  Her work as a young family peacemaker have been featured in the Wall Street Journal, Teen Vogue, Fox 5, CBS 4 and much more!  http://www.RadicalParenting.com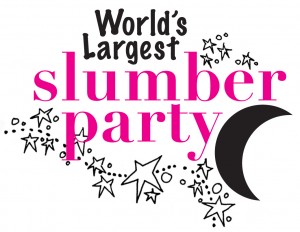 WHAT: Girls With Dreams will host the World's Largest Slumber Party on Saturday November 14th, uniting teens virtually all over the world.
WHERE: Grab your girlfriends and join us from the comfort of your own home!  Streaming live from Slumber Party headquarters in St. Louis, Missouri, and with teen slumber party captains in each state, the party will include celebrity interviews, DIY spas, a dance party, a teen room makeover contest, movie marathon and much more!  Participants will also donate pajamas to The Pajama Program, an organization that provides new, warm PJ's to children worldwide.
HOW: Anyone can join us, but if you want to be a slumber party captain and host a party of your own, it's so easy!  Please join our Facebook Group and you'll get all of the insider info!   Slumber party captains will get a FREE slumber party kit and be eligible for great prizes and raffles.  More information for captains will be coming soon!  If you have any questions, you can reach as ut info@girlswithdreams.com
Join up with Slumber Party Headquarters and other teens on Facebook.  If you want to join us in contributing to the Pajama Program, you can donate here.
Media contact Elaine Krackau at elaine@prbythebook.com | 512.733.5145
I wouldn't say I'm a total health fanatic, but I do like to pay attention to what I'm eating and I try to make healthy choices.  At a family reunion this weekend, I started asking myself questions about how much processed food we eat.  It all started when blue Kool Aid was on the menu for the kids. I don't usually buy alot of sugary drinks like this, but I figure it's ok to have them on special occasions.  It didn't bother me that much for a one time thing but then I looked at their cups at the end of they day and guess what?  They were completely blue.  Maybe the dye stuck to these cups more because they were organic based, but it got me thinking about all of the chemicals, dyes, and processed stuff we consume on a daily basis.  What does that really do to us?  There are alot of different theories, studies, thoughts about this, but can this really be very good for us?
I decided it would bve fun to keep a food journal for a week and see how much processed food I'm eating.  Would you join me? On one column list foods that have an ingredient list of 3 or less.  Most of this stuff would be fruits and veggies, beans, and other whole grains.  In the other column write down the other foods you eat that are processed.
  I'm going to do this too and I will report back and let you know what I came up with.  I'd love to hear about your food lists and thoughts about this.  I know it is a challenge to stay away from processed foods because it is so easy to grab and accessible, but I also know the more whole foods or natural foods we eat, the better!
One woman's simple compliment was a great reminder to me of how far random acts of kindness and compliments can go. 
I had just spent over 8 hours in the car with two small children and was checking out some groceries.  The women checking us out started up a casual conversation and said we were so friendly.  I honestly felt so far from that and we told her we were all kind of tired.  She continued to comment on my braces, and had this huge smile and said, "I just love your braces.  I think they make you look so young" and …I don't quite remember the rest, but her kind words went a long way that day.  Honestly, I'm pretty self conscious about having braces so for her to give that type of compliment, she had no idea how much it meant to me. 
More important, her compliment was a reminder of how I need to do more of this.  I don't stop enough and tell people about the good I notice in them.  I saw how quickly you can make a difference and then it turns into a ripple effect.  I am going to try to pay more attention to this and give not only those close to me more compliments, but strangers too!  Will you join me?
Summer time. It's supposed to be a fun time to hang out with friends, meet boys and go swimming. Having a broken bone doesn't even cross you're mind. But what if you did break a bone during the summer? You wouldn't be able to go swimming. If it was a foot or leg or ankle break and/or sprain then it would complicate things even more. You couldn't go to the mall on crutches, or if you did, it'd be very hard because you couldn't carry your shopping bags.  Broken bones can really affect your social life and your summer fun. But it doesn't have to. Here's some ideas that you can do so that you can still have fun regardless of your broken bones.
Get a mani or pedi. If you've got a broken foot/leg get a mani with a friend. If you've got a broken wrist/arm/finger get a pedi with a friend.
Go to the movies. A broken arm shouldn't affect this. If you're on crutches, you might have some difficulty getting up the stairs to the seats, so try sitting in the middle instead of the way back. 
Make a scrap book online. It might be hard with a broken arm, but it shouldn't be hard with a broken leg. A good website for making a scrapbook would be www.shutterfly.com Another website to edit pictures on is www.picnik.com
Make your own music.  Try your hand at writing songs. If you hurt your arm, maybe even make a music video with your friends. If you've broken your leg, maybe film your friends in a video or even be in some scenes sitting down.
I hope none of you DO have a broken bone (like I do) but if you or a friend does, try doing one of these activities.
I recently met Caylee, who works for International Crisis Aid, an organization that combats the commercial sex industry worldwide.  I asked her to share a little more about the problem, so we can be aware of what is happening to our sisters here in the United States and around the world.  Here is what she had to say:
"The commercial sex industry is overwhelming. How overwhelming you ask? Well…it is in fact currently the third largest black market in the world affecting over 12.3 million children and adults who are forced into slave labor or sexual servitude at any given time (2009 Trafficking in Persons Report, which can be found HERE.) Can you imagine? That is more than double the population for the entire state of Missouri.
The University of Pennsylvania carried out research and recently discovered that within the United States there are conservatively 300,000 children at risk for being commercially sexually exploited in the sex trade this year. Wow…and that is just the tip of the iceberg.
After several discussions with the FBI regarding the enormity of this problem in the United States, International Crisis Aid has decided to open the first home for domestic victims of sex trafficking.  As we begin our fundraising efforts for the SAFE campaign we have been consistently confronted with two questions that we love to answer and hope that answering them here might be helpful:
1.  The problem seems overwhelming– is it even worth attempting to change?
YES!  Absolutely! Here at International Crisis Aid we have seen the enormity of this problem in many countries across the globe and understand that it can definitely seem hopeless.  However, we want to assure you…it is NOT.  In fact, people like you are the reason that International Crisis Aid has been able to extend hope to into the lives of hundreds of men, women, and children around the world!  We thank you for your partnership in confronting what seems like a hopeless problem with HOPE that endures!
2.  "DOES THIS REALLY HAPPEN HERE IN THE UNITED STATES?"
The answer, sadly, is…yes.  In fact, it happens all over the United States which is why International Crisis Aid is committed to multiple homes across the United States which will serve women and children who are rescued from these situations with a place for holistic care and rehabilitation.
We understand that this situation is difficult to wrap our minds around.  In fact, we are grateful that the vast MAJORITY of us really have to work to try to understand what these women and children have gone through.
To donate to the work that we are doing to combat sex trafficking, click HERE.
"I've been through war zones & refugee camps. Seen orphans, widows, sickness & disease. But nothing grasps my heart like the face of a young girl that has been held captive by sex trafficking."
- Pat Bradley, President & Founder ICA.
When I began High School I wasn't really involved in much around school. I have never been good at sports so I started trying to get involved in the clubs. Which clubs were fun but they never really challenged me like I wanted. I was really looking for something I could get involved in and later in High School be an expert and leader in. Luckily I found something I really loved. My sophomore year I joined my school's newspaper and became an editor my junior year.  And now my senior year I have earned the position as Editor-in-Chief of my newspaper. When I look back I never imagined myself having this huge job but it's one of the most exciting things I have ever had the chance to do. I am scared but really looking forward to this year. There is so many things I could be worrying about going wrong but instead I am trying to look forward to all the good things to come. I know it will be a hard job and a huge challenge for me but I am trying to believe in myself so I can do the best I can.  When challenges come our way instead of turning them down because we are scared we should take them on.  Being Editor-in-Chief will be a really good experience for me and I think that it could really help me later in my life and the careers I have in mind.