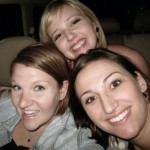 Today was my reality check that my freshmen year of college was over. Today my first year grades were posted, and needless to say…It was not what I expected.
Besides grades, I learned a lot. I learned that college really does take up ALL of your time. College was a taste of what the real world truly has in store for me.
My freshman year had its ups and downs.
I lost some friends & made many new friends for life.
I met some guys who hurt me & ones who I can lean on.
I did horrible in some classes & pulled my grades up in others.
I guess now that freshmen year is done and over, I'm living on the motto.. If you try your best & don't succeed, try again.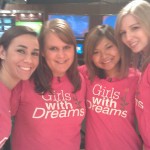 When my friends' parents would ask me what I wanted to go to college for… I would say something along the lines of…
"I want to major in business and study abroad in Spain." A year later, I'm still in the same boat. I'm a marketing management major with the intention of studying abroad. However I realized that college is a lot more than getting a degree.
In high school, my school became a part of me a lot more than I became a part of it.  Since August, my college taught me a lot about myself. I slowly learned that there are things I have passion for.
I have always known that I love to dance, that I love fashion, and that I will overcome my life obstacles.
Truth? I'm scared. Truth? everyone is scared.
I feel like there are all these dreams, these ambitions that everyone has in their lives but so many people don't dare. They just dream.
This year, after lots and lots of fear, I finally applied for a scholarship to a fashion school in California.
I got a tattoo that represented my past, present, and future. Dare.
There's a lot of truth in our lives that we don't want to accept so we just dream.
Dreaming only works when we dare to act on it.
Time is running out to gather everything you need for your college dorm. Check out these insider tips from our team at Girls With Dreams.com.
Finding a summer job isn't always as easy as it seems. Some of the teens on our team already have jobs while others are in the process of finding work, so we thought it would be helpful to share some tips. Hopefully, the tips they've learned can help you, too!
Today I finally finished filling out my FAFSA (Student financial aid). Today I'm working on picking a college, and yes I know that the deadline to accept a college is May 1st. That is less than two weeks away!
I like to push my luck when it comes to college deadlines. I should have filled my FAFSA out two months ago, and I applied to colleges after the priority deadline.
I'm surprised I got accepted to any colleges!
Basically, deadlines are the most crucial thing. They are made to make college less stressful. Trust me, I am stressed out to the extreme now that I'm waiting until the last minute.
Early fall of your Senior year should be when you start applying for colleges. Most schools' priority deadlines are on December 1st. Many scholarship deadlines are February 1st.
I want to advise all of you girls, to not be like me.
If I had it my way, I would be going to school out of state, at Duke University or Loyola University of Chicago.
That would be possible for me if I had followed the deadlines, and I would be eligible for scholarships.
I lost scholarships when I didn't apply on time. It's better to apply for everything early: get accepted, have a better chance at earning scholarships and financial aid, and get your dorm pick as soon as possible.
Deadlines DO matter.
It's not too late to get your scholarship applications in for college!  Our Girls With Dreams team got together to share some of their tips about college applications and scholarship applications.  Check out what they have to say about their senior year, applying for college, and scholarship opportunities.
I love talking our Girls With Dreams, "What's Your Dream?" board to every event we go to.  This weeked I had the privilege of talking with 250 amazing teens and their moms at the Southern Illinois Teen Women's Conference near Carbondale. 
Here are just a few of the dreams the girls posted on our board.  We'd love to hear your dreams too!
To be a kindergarten teacher with a master's degree
To become a NCIS agent
To be a fashion designer
To think better of myself
To become a sports commentator
To become a historical professor
To get a good education, go to a good school, become a doctor, change the world and travel
To help people in need and sing
To make a difference in the world and have fun doing it
To recycle and become a Rock Star!
To become a veternarian, go sky diving, and for my parents to be friends
Save the world from global warming and become an orthodontist
To be a pilot
To travel around the world as a journalist
So, what's your big dream?  Let us know!
If you are a senior and are worried about preparing for college, I made a few tips for you. This past week it just hit me that college is right around the corner and I still have so much to do. I am a little bit freaked out but scared at the same time so here are some tips you could go by.
1. Pick out your top favorite schools. A great website to help with this is College Board.
2. Sign up for a day to go visit the college with your family. Your school will probably even let this be a field trip day if you fill out a form. It's best to visit a college during the week when classes are in session.
3. Apply to the colleges you think you like the best. You will get accepted =] if not it's ok!
4. After you have gotten accepted sign up for the dorms. Be careful cause some colleges first group for the dorm deadline is this month. Most colleges all you have to do is put a down payment down. (you don't even have to be sure that is where you want to go to college).
5. You should be able to pick your room in the end of the year. So to prepare for it I would get everything for your dorm ready. Talk to your room mate to make sure you guys don't both bring the same things!
This is all I have for now. I just went through the first couple steps myself recently. I have visited Mizzou and am getting ready to sign up for my dorm =] EXCITING. As it gets closer to going off to college I can do more of these when more deadlines approach!
P.S don't forget to apply for scholorships. =]
Have you ever wanted to be a teen author? Don't miss tonight's conversation with the editor of the new teen memoir series, Lounder Than Words, edited by Deborah Reber. Here are the details for the Louder Than Words Online TV show.
Friday, August 14, 7-8 p.m. CST – Deborah Reber – How to Break Into Publishing for Teen Writers
On Friday, series editor Deborah Reber will answer questions about how teen writers can break into publishing. We are excited to be able to bring you this live series here at Girls With Dreams!
Many of us are going to be seniors this upcoming school year. Along with the title of "Top Dog" and college prep courses come so many important decisions. Sure it might seem like no big deal, but it's really not a time to goof off. Preparing for college can be stressful and overwhelming. I've even found myself worrying about what I'm going to do after high school is over. I've gotten some great advice from teachers, family, and friends to share with you:
1. Don't Procrastinate! Putting something as important as applying for colleges off until the last minute can really hurt your chances of getting into the school of your choice.
2. Study. It might be summer, but that shouldn't stop you from pulling out those dusty books or brushing up on new material. If you can learn a few things now, understanding the same information will be easier during the year. This will give you more time to focus on applying for scholarships or doing well in challenging courses.
3. Don't be afraid to ask questions. The saying, "The only dumb question is the one never asked," holds true even for college. It's not the college's job to nurse you through the process of applying. Remember you want to go to their school. Don't be afraid to ask about courses, class size, scholarships, and financial aid programs. Colleges won't beg you to take advantage of their aid packages, so you might miss out on a lot of opportunities if you don't ask questions.
4. The ACT is not a death sentence. The ACT is important because it helps colleges assess your general knowledge in a particular field or subject. It is also proven to accurately judge how well a student might perform in school. There are a few exceptions, though. Some people are just not good at taking tests, while others might be having an off day. These exceptions have prompted colleges to look more closely at the whole person, not just their ACT score. This isn't a free pass to blow off the testing, though. Just try not to stress out about it too much.
5. Make a List. Listing your priorities has been proven to improve thought processes and output. Start simple. First, jot down a checklist of ways to prepare for applying to colleges. Once you've mastered that list, move on to making a list of colleges you might want to attend. Put your first choice at the top of the list and your last at the bottom, ranking them from the most desirable option to the least desirable. Include side notes that serve as small reminders, such as financial aid options, available scholarships, distance from home, and if they offer your major.
Preparing for college can be extremely stressful and mind-boggling. So take a deep breathe every now and then, and enjoy yourself. Junior year is a great time to start picking your schools. You should also take test such as the ACT and SAT. Invite your parents to talk to your guidance counselor about the schools you've chosen and the application process. The best time to apply to your colleges is the end of your junior summer. By the beginning of your senior year, you should be awaiting responses from your schools. The key to staying calm is to surround yourself with positive friends and family. They will support you throughout the preparation and application processes. So take a deep breathe and get to it!