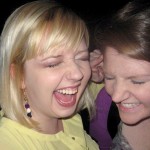 Everyone has thier "lazy days" when you just can't decide what to do with your hair. Well her are some easy up-do's that might help.
First, the Fishtail Braid. This is a unique braid that looks great when your dealing with long hair.
You want to make sure that your hair is a little damp. Next, seperate your hair into two even parts. Then take a piece from the back of your first part and cross it over a piece from the back of your second part. Make sure you pull the hair tight as you braid. Continue to grab pieces from the back of each part and overlap them.
 This video will show you how to do the Fishtail Braid.
Another quick and easy option is the Messy Side Bun.
All you have to do is pull your hair to one side. Begin twisting your hair tight. Once its all twisted wrap it in bun form and secure it wit
There's a new product out called UVSunSense. You put on sunscreen and wear this arm band then when you need to re apply the sunscreen the band turns a different color! It's only 6.99 for 7 of them.
I have not tried it but if you have leave a comment letting us know what you think!
I can not believe that these warm summer days are about to go away. The one thing I love about Fall is back to school shopping! I actually work in retail, and we've been switching out all the clothes to cute sweaters, jeans, and scarves.
I am a big believer in spending (LITTLE). I am such a bargin shopper. I go straight to clearance. While you can find cheap, unique clothes at places like Target, TJ Maxx, Playdoh's Closet, and thrift stores… you can find even CHEAPER items in your own closet!
Get inspired by ads in magazines. You can always have multiple styles!
Get the look for less. Never spend $100 dollars when you can get it for $20
Color has purpose. Black makes you look skinny, white & black is elegant, yellow makes you look happy, blue is serene.
Do not over-do anything. Look classy.
4 Ways to change up your closet:
Go through your closet! No one ever goes through their closet. We only wear what we like, over and over again. Take what you like and put it in the back. It's time to be daring and use the clothes you forgot about. Maybe there are still some t-shirts with tags on!
Change the sleeve length. The new "IN" this year is "off the shoulder" shirts.
You could change the style of one outfit  by just pulling down the sleeve a little. You could actually cut long sleeves into three-quarter length or sleeveless and wear with jeans for a rugged look.
Layer it up. Something may look really ugly alone, but wearing it with something else might give it pop. Try to stick to two colors. Wear a large top over a colorful shirt, cami under a button-up, leggings under a mini skirt.
DIY. Add sequins, lace, or scissors to something you don't like.
The best thing I can tell you is to try on everything. Mix everything together, and try stuff you wouldn't normally mix together. You don't know how many outfits you'll get!
If you want to check out a clothes-swapping program, go to http://www.thredup.com.
Every girl wants to look and feel great the first week back at school! And, we know every girl loves to find a great bargain! Find out what our teens think about great back to school fashion deals in this video.

Start by being yourself! You need to be comfortable in your own skin (and of course in your clothes) never wear something that is to uncomfortable. There are plenty of clothes out there that are comfortable and trendy!
Here are some tips for staying trendy!
– Gray is the new blue! Apparently gray is a good color to wear and for the summer it's even better because it's not as dark so the sun isn't attracted to it as much!
– Animal prints are in! Some people are a fan and some aren't but hey it never hurts to try something new!
– Sandals like these go with almost any outfit! They can go casual or can go for a fancy look.
– A scoop neck dress is a great dress for the summer, spring or fall it also goes in at the waist to help show off your curves.
If you have any trend tips please share them with us at Girls With Dreams!
Our team was talking about how hard it can be for girls of any shape to really feel comfortable in her swimsuit. Do you ever feel that way? Why are we so hard on ourselves and each other? We thought we'd pull some ideas together for how you can feel more comfortable when your out this summer in your suit!
We're not experts on the sun, but we do know it's important to be careful evertime you go outside. Do you know how much is too much sun? How much spf do you wear? Teens from Girls With Dreams.com give their advice about the summer, tanning, and getting too much sun.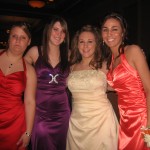 We recently heard of various "Cinderella Projects" happening across the United States that help teens find prom dresses without spending a fortune. If you're looking for ways to cut prom costs, get a great dress without spending tons of money. Check out what our teens have to say.
See if there's a Cinderella Project near you by running a Google search of "Cinderella Project" plus your hometown.
Our hair is one of the ways we define ourselves, so here are some awesome items to help you tame your tresses!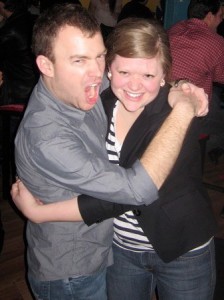 It's time to slip into that dress for Homecoming, Prom, a date, or some other formal. Why are we girls always so self-conscious about how the right or wrong dress makes us look? Have you ever noticed how hard it is to just be happy with ourselves for a minute? It seems like we take one look in the mirror and always find a flaw or something to complain about.
Our teen advisors think you're beautiful! Use these tips to feel more confident when you're on a date.