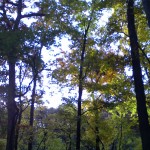 We'd love to hear what you're doing to celebrate Earth Day today, April 22 and throughout the year.  We believe it's not just earth day once a year, but every day is important to think about how we can take care of the earth. 
Here are a few very simple ways you can do your part:
Stop purchasing bottled water and fill up your own.  Recycle your plastic water bottles and get your own aluminum bottle.  Over 38 billion plastic water bottles end up in landfills every year.  Yuck!  Get involved in the Green Bottle Movement.
Give gratitude for someone who is doing their part and send them a Blue Marble!
Read about awesome girls like you who are Going Green!  Get inspired by the book Girls Gone Green and find out how you can help too.
Turn off your car, and remind your parents to do the same, anytime you are waiting more than 30 seconds.  You'd be amazed how much energy you'll save.
Bring your reusable bags into the grocery store, mall, or any shop you go to.  Find a small one that you can fit in your purse, that way you'll always have one and you won't have to use plastic.
Read all of our 'Green' Blog Posts for more simple ideas.
Let us know your ideas!  We want to hear them.  Post here, or write us at info@girlswithdreams.com.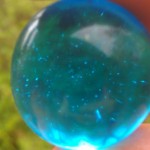 One of the coolest movements I've heard to help save our oceans is the Blue Marble Campaign.  The idea is simple…to spread an attitude of gratitude throughout the world.  Purchase a blue marble then help to inspire ocean kindness across the world and live like you love the ocean!!
Make sure you check out Blue Marble's website, upload your own photo, and follow them on twitter, facebook, and youtube!
We only have world, one ocean, let's take care of it together and live Blue!  Earth day is this Friday April 22, this would be a great project to do at your school or just for you!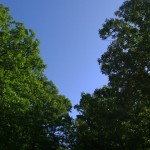 If you haven't heard of 350.org yet, this is an organization to follow.  They are very concerned about climate change in our world and are hosts of numerous events and petitions to help address this very important issue.  This Sunday, 10/10/10 they are having a GLOBAL WORK PARTY.  It's so easy to get involved!  You can go to their website and find a party near you, or sign up for your own!  Some of the top 10 suggested activites on their list include gardening, trash pick up, going solar, or tree planting.   If you're not sure why global warming is a priority, or what it is, make sure to check out 350s top FAQs!
Don't miss out on this AMAZING Global event!  Please pass this blog post on and encourage everyone you know to get involved!!!  If we all do our part we can make a HUGE difference!
Have you heard of 350.org's Put Solar On It Road Trip? This week, college students from Unity college are driving solar panels back to the White House. You can follow their trip on their website http://putsolaron.it/road-trip/as well as look for events in Boston and New York on Facebook. They hope that President Obama will set up the solar panels that were originally installed by President Carter.
The third section in Girls Gone Green by Lynn Hirshfield is about making modifications around your home. You might already do some of these things without realizing it:
Change light bulbs to fluorescent light bulbs.
Switch one appliance to an energy-efficient model.
Use re-useable bags.
Turn off lights when you leave the room.
Open the windows instead of using your air conditioning or turning on lights.
Be conservative on gas usage. Use a bike or walk instead.
Use cold water to wash laundry.
Pay bills online to reduce paper waste.
Use an aluminum water bottle.
Reduce shower time by one minute. It saves gallons of water!
Buy recycled products when you need computer paper, bags, or furniture.
Recycle your old cell phones and clothes.
Measure your own carbon footprint and try some of these tips at home.
The second chapter in Girls Gone Green by Lynn Hirshfield is about animal advocates. Girls as young as 11 years old raised money to protect animals from water activities such as jet-skiing and boating. Propellers can harm animals such as manatees. Organizations are forming each day to help animals and their homes.
Check out Kids Making a Difference to learn what kids are doing to help. Here are a few simple ways you can help:
Throw your trash in the proper place and recycle when you can. If you're more cautious about where your trash goes, it's less likely to end up in the ocean.
Cut up plastic "soda rings" so animals don't get caught in them.
Reduce your use of water.
Disinfect bird baths with the proper products.
Minimize your use of pesticides.
Learn about endangered species.
Donate to organizations when possible!
Every little bit helps! "Nobody made a greater mistake than he who did nothing because he could only do a little." – Edmund Burke

The first chapter of Girls Gone Green by Lynn Hirshfield discusses environmentally conscious beauty and fashion. Have you checked the ingredients in your foundation? Young girls in this chapter described how their efforts make a difference. For example, they helped pass laws to remove lead from make-up that girls like you and I use every day!
Try a nude lip balm, EO hand sanitizer, or Dr. Hauschka Mascara. Visit Origins or Sephora for more green products.
Once you've got great gear for your face, it's time to take care of accessorizing the rest of your body.
Grab reuseable bags for your shopping trips. TJ Maxx sells cute zebra bags for only a dollar! Buy a kit from Wal-Mart or Target to make your own bag. Spell out your name or another message with sequins or beads. They're one-of-a-kind and much better than trashing all of your disposable bags after one use.
Fashion is the final key. I am a big fan of mixing and matching my clothes. I like to take clothes that have been ripped and torn and cut them up so I can wear them as tanks or even skirts. Transform old shirts into a blanket or turn old jean shorts into a purse! Remember that anything can be transformed!

We loved the new book Girls Gone Green by Lynn Hirshfield and foreword written by Hayden Panettiere and we think you'll love it too!
This book celebrates and shares examples of girls just like you who are making a difference with the environment. The book is easy to read and shares lots of great tips and ideas for how you can be green and help the environment too.
Each chapter focuses on a specific section of of the environment. You can find out about environment fashionistas, animal advocates, educators and artists, recyclers, growers, defenders of air, land, and water, and scientists.
You'll love reading about some of your favorite celebrities who are making a difference like Hayden Panettiere, Ellen Page, Alicia Silverstone, Mischa Barton, and Michelle Branch.  And, you'll find amazing stories about everyday girls like Emily Welsh who wanted clean water for everyone or Ally Shapiro who is trying to help green school gear or Stephanie Cohen who helps manatees. 
This is a book you will definitely want to hold onto and get great ideas for how you can be more green on a small scale or a global scale like some of these everyday teen heroes.  Make sure to follow the Girls Gone Green Action Team on their website. 
We're going to be giving away a copy of Girls Gone Green.  If you check back on our website September 1, you can find out how you can enter to win your own free copy! 
If you want to buy a copy now for you and your friends, it's available now!  And, you can read more about Girls Gone Green from Thu, one of our teen bloggers.
Really, every day is GREEN day at Girls With Dreams.com because we believe it's so important to be thinking about our impact on the environment.  But, this week we really wanted to focus our energy on going GREEN and giving letting you know about other ways girls are being more conscious about what they buy, wear, and do. 
We have something special planned everyday this week on our website from a book review of a MUST HAVE green book to tips on Green Fashion, Beauty, Action and so much more!
And, on September 1, you can find out how you can enter to win a FREE copy of the fabulous new book Girls Gone Green!
Make sure you check back at Girls With Dreams every day this week for a fun new Green Tip!

After our Girls With Dreams breakfast meeting, Carrie handed me a book to check out. On the front was a picture of a smiling girl holding a tote with a recycling message on it. I skimmed through the book and realized how many seemingly insignificant factors can add up to harm our environment. Girls Gone Green shares stories are about young girls just like us, Hayden Panettiere included, who want to help the world. They did their part by speaking up. If you are interested in going green, read this book. It definitely inspires me to change my shampoo, handbag, and eating habits. Summer is the perfect time to test it out.
Are you ready to go green? Check back at Girls With Dreams on September 1 to find out how you can enter to win a free copy of this awesome book!