Carrie Silver-Stock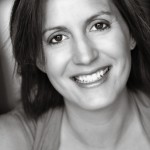 Carrie Silver-Stock, M.S.W., L.C.S.W., award winning author and teen expert, founded Girls with Dreams (www.girlswithdreams.com) to create a global movement where girls discover their power, passion, and big dreams. The mission is simple: girls will empower one another to build their best lives while learning how to take action and learn how to make a positive impact in their own lives and the world.
She is passionate about hearing and inspiring teen girls to help them find their own way. After dedicating her life to helping young people in numerous settings, from schools to mental health agencies, Carrie launched this project to bring teen girls together. A former radio talk show host, speaker, social worker, author, life coach, and frequent contributor to newspapers and other organizations, she has advocated for young people for more than fifteen years.
Carrie has collaborated with and presented workshops for the Girl Scouts, St. Luke's hospital, and many schools and colleges. As a former radio talk show host, social worker, and life coach, Carrie has also appeared on Today in St. Louis (KSDK/NBC), Fox, ABC Radio, On the Road with IV, Guidelines for Mental Health (Cable TV),Women's Media, CKOM Radio and the Working Women's Show. Carrie is a contributor to The Glow Project magazine and has had articles published in a variety of media outlets. Carrie is a founding member of the Billionaire Girls Club, a group igniting women to create billions in impact for global good.  Carrie served as an advisory board member for the Go the Distance Project.
Carrie's newest book, Secrets Girls Keep: What Girls Hide (& Why) and How to Break the Stress of Silence (Health Communications Inc.) was released in Fall 2009.  Her first book, The Powder Box Secrets, won several awards, including the prestigious Benjamin Franklin award.