Barbara hopes to major in journalism at Mizzou once she graduates high school. She's the editor-in-chief of her high school newspaper and would like to work for a magazine that encourages teen girls to dream big. Barbara has had the same group of friends since middle school and she loves them all. She has three brothers and three sisters. Her favorite color is orange and her favorite food is Mexican. She loves to hangout and have fun with her friends.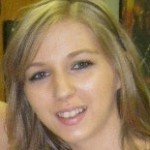 Tori is a senior in High School in Missouri, and is the editor of her school's journalism podcast. She loves to dance, and has been taking lessons since she was five. Tori's family is very important to her, and she loves to spend time with them. She also enjoys hanging out with friends and walking her 3 dogs. She is undecided on which university she will attend, but wants to go to either University of Missouri- Columbia, or Southeast Missouri State to major in broadcast journalism.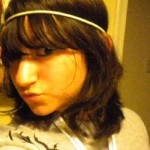 Becca plays on her school's varsity field hockey team and will start playing lacrosse in spring! She loves acting, singing, and dancing. When she graduates from high school, she hopes to major in acting or musical theater at Yale University.
Thu attends high school in Missouri and hopes to major in Business at the University of Missouri-Kansas City in 2010. She loves participating in DECA, a marketing association, and many extracurricular activities at school. During her free time, she enjoys writing, playing sports, and spending time with friends. Thu hopes to impact everyone she meets.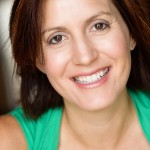 Carrie wants to start a movement and revolution for girls to build each other up instead of putting each other down. She wants a fun, creative place where teens can share new ideas and support for some of their toughest problems while also hanging out with other girls who are up to really BIG things. 
Carrie loves being outside and hanging out with her family.  She is married and has two boys and two dogs.  She stays active by walking, boating, water-skiing, practicing pilates, and hanging out anywhere near a beach, even though she currently lives in St. Louis.  She loves healthy eating, and is a bit of a flexitarian, but you'd be surprised to find out chocolate is one of her favorite foods. 
She is very excited about her new book, Secrets Girls Keep: What Girls Hide (& Why) and How to Break the Stress of Silence (HCI). 
Read more about Carrie here. 
Stevie participates in track, mentoring and editing for yearbook at her high school. She likes scrapbooking, coloring and drawing, in adition to hanging out with her friends and family. Stevie is involved with her church and loves to relieve stress by running. When Stevie graduated from college, she wants to be a kindergarten teacher because she loves kids.

Aubrey is studying business and sociology at Webster University in St. Louis. She loves to paint, draw, spend time with her friends, and listen to music. Aubrey grew up in a small town in southern Minnesota. She loves to be outdoors, whether she's riding horses, playing frisbee, swimming, or hanging out at a Cardinals game. In high school, she worked with a group of students to teach others to talk openly about religion, dived on her school's swimming and diving team, and practiced with other clubs in the Saint Louis area. She loves spending time with her family, especially her little cousins!
Kate is the editor and art director at Girls with Dreams. In the Powder Box Secrets she reveals some of her tips about a wide range of topics, including revamping your back-to-school wardrobe and coping with your parents' divorce. She graduated from the University of Missouri-Columbia with a degree in Magazine Journalism. While in Columbia, she reported for the news publication The Missourian and designed for its alternative weekly publication Vox magazine. After graduating in 2006, she became the editor in chief and art director for Louie Magazine, and contributed to Sauce magazine as the "Secret Ingredient" columnist. She is now a freelance writer and designer. She's newly married and just bought her first house. In the future, she hopes to write children's books with her mom who is an illustrator.
Sarah will be going to college in Fall 2009. When asked to sum up the most important things in her life, Sarah would say: God, people, education, and athletics. Religion is a significant part of her life and she welcomes any questions or anyone who wants to talk. The people in her life are also extremely important to her. She loves her family more than any words can say because they accept her for who she is and is her greatest support system. Her friends also mean the world to her. She couldn't get through her tough high school years without them. It's comforting for her to know she has people who will always be there for her.
She is also very involved in school activities, including the softball team, the swim team, the soccer team, and the National Honor Society. She is also the editor of the yearbook, Captain of Fellowship of Christian Athletes, and involved in Class Delegates and Student Council. She loves her life and would not change it for the world!