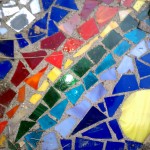 As we continue our national survey of teen aspirations and goals, we have two more questions to ask today.
1. How do you make the world a better place right now?
2. If nothing was getting in your way… what would you want to do to make the world a better place?  Do you have a dream of something you've always wanted to start but didn't know how or might not have had the resources to get started? What is it?
Here at Girls With Dreams, you might notice we've been asking alot of questions lately.  We want to know what you're biggest dreams, hopes, and aspirations are for your life and the world!
We hope you'll help us out and let us know the answer to today's question….what would you do if you weren't afraid?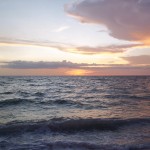 We really want to hear from you!  What is your dream?  What do you see your self doing in 1 year? Five years?  Ten years from now?
Way to go girls!!!!  Teens show that one person really can make a difference.  Recently teens began to petition teen magazines like Seventeen and Teen Vogue and editors are starting to listen.  Watch their story here: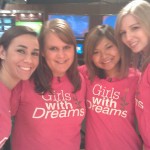 When you grow up what do you want to be?  Who do you look to for inspiration?  Without role models, it can be very hard to dream big!
This month, the magazine Fast Company, is recognizing the "League of Extraordinary Women".  I thought you should know about these women and how they are changing the world.  Some of you might already participate in Girls On The Run, their founder is part of this special group.  Or, some of you may have heard of less fortunate girls across the globe who don't have access to food or education we often take for granted.
If you're looking for some excellent role models and inspiring stories of so many who are making a difference, be sure to check out this article!
I loved this moving story of a family who has gone through very tough times, but their love for each other remains. Even though they have been displaced from their home, their daughter said she has learned, "our family is our home".
So many lessons in this moving video, may it give you the hope you need, or the inspiration to reach out to one of your friends or neighbors. So many people going through very challenging times right now, but if we all pause, and look for what we can give (whether it be our time, our love, or our money) every little bit does make a difference. You CAN make a difference!
Visit msnbc.com for breaking news, world news, and news about the economy

Girls With Dreams has been following an inspiring young woman. Nina Francisco, Miss Angola, is a finalist in the Miss Africa pageant 2011-2012, a contest with a vision for "African girls in America to shine the spotlight on Africa, tell their stories to the world and inspire one another, build self esteem, and feel beautiful inside and out."
Nina was born in Angola and raised in South Africa. After witnessing societal problems in South Africa and neighboring African countries,she became particularly interested in the cause to fight for equal rights and opportunities for everyone. We hope you'll join us in supporting Nina's cause, Children First, and vote for her in the Miss Africa USA pageant.
Vote for Nina Francisco, Miss Angola Here! (You can vote one time every day until November 10th)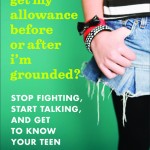 Girls With Dreams is excited to host author Vanessa Van Petten on her virtual book tour this week. Vanessa is creator of RadicalParenting.com a parenting website written from the teen perspective to help parents understand them. She is also the author of the new parenting book, "Do I Get My Allowance Before or After I'm Grounded?"
Here's what Vanessa had to share with us about being a teen and what led her to start her website:
When I was 16 I thought it was my Dad's goal in life to make me miserable. I was convinced that he had a running list of all the ways he could embarrass me in front of my friends, trick me into doing more chores or make my curfew earlier.
Our relationship would have continued to devolve until one day I saw my Dad reading a parenting book. I flipped through it while my Dad was in the bathroom and realized a lot of the things he did that drove me crazy he was getting right out of this book! I looked at the other parenting books on our shelves and realized that they were all written by adults. I wondered—has anyone ever asked teens to write to their parents?
I decided to build a website where teens could answer questions and write to parents called RadicalParenting.com.  I couldn't believe how quickly it grew and how happy both teens were to get their voices out and parents were to have a new outlet for connecting with their kids! We now have over 120 teen writers who give advice.
Teenagers, when given a neutral space LOVE talking to parents and often offer some of the best insight because they are going through it themselves. We have also be so excited to help parents who feel like they cannot reach their kids and teens.
I think teens and parents can work together to overcome their differences and learn to work best together. We have just come out with our book: Do I Get My Allowance Before or After I'm Grounded and it is a radical approach to parenting because it is written from the kid's perspective! We would love for you to check it out—if you are brave enough to see what kids have to say!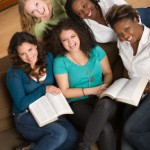 Last year, we had a ton of fun putting together a Back to School Blitz to get you ready for school. In case you missed our blitz, we thought it would be fun to share the links with you again. Whether you're nervous about starting at a new school, finding the perfect items to decorate your locker, making new friends, or keeping track of everything you need, Girls With Dreams has you covered! Check out our fun back to school videos and blogs!
Back to School Blitz videos and blogs
Lunch Tables: Dealing with Awkward Cafeteria Moments
Video: How Your Freshman Year Can Make or Break Your GPA
Video: How to Deal With Peer Pressure
How to Find Great Back to  School Fashion and Styles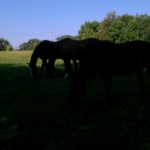 If you are a teenage girl who lives in St. Louis, and you've ever wondered what it's like to ride horses, you're going to want to keep reading.
My friend Kylin, recently started a new program called Galloping for Girls. Their mission is to not just teach riding lessons and work with our girls to have the skills needed to compete in competitions, but they are also teaching life skills. Working with horses, combined with positive role models creates the perfect atmosphere for teen girls to develop self esteem and inner strength.
In a few weeks, on Sunday August 14th, Galloping For Girls is hosting Hit the Trail, a fundraiser incorporating a family festival and fun run/walk.  Galloping for Girls is a 501c3 non-profit organization.
We hope you'll check out our friends at Galloping for Girls!  They care about you, just as much as we do.