When going to school you want to make sure you have certain items in your backpack.  I created a list of items that I think everyone should carry around with them at all times! Of course you want your basic pens, pencils, notebooks, and paper but this is going beyond that. Hopefully you find these handy, if you have any ideas of items that have came in handy for you please comment and share your thoughts!
1. Hand sanitizer- This items is perfect before going to lunch, after lunch, after being outside.. etc. When winter time come and everyone is getting sick it is a good things to have to keep you from getting all the germs that are being spread. It's something you can use just whenever you think about it, to keep yourself from getting sick!
2. Permanent Marker- These things come in handy when you least expect it. When you have a plastic item to write on you can use it, or to put your name on something so you know it is yours for example a folder, backpack, binder, basically anything!
3. Lotion- Weather it's scented or not, when winter comes around this stuff is good to have in arms reach. Having cracked dry hands is no fun, keep some of this handy!
4. Chapstick- You can never go wrong with having this, just don't share it with other people!
5. Water- A bottle of water is always good to carry around with you. This way your not always going to the water fountain, you don't have to purchase an expensive drink at lunch time, and it's healthy! Plus, you defiantly want to stay hydrated when it starts getting warm outside.
6. A mini stapler- I have had teachers that won't take an assignment simply because it is not stapled, don't let your hard work go to waste because you forgot to staple a project, who knows maybe you will help a friend out too!
7. Tissues- Nothing is worse when a teacher is out of tissues and your nose is the runniest it's been all year. You can get a back of them at the dollar store and they are super small. You can even get f antsy and get decorative ones!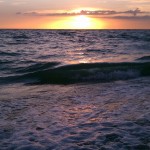 There are going to be so many times in life when you have to do thank you cards. It might be for a birthday, graduation, a party, or a wedding. There is a fun and creative way to make cards that is cheap!
Take a lot of pictures at the event then on your computer create a card and on the front put pictures from your event then on the back and/or inside write a nice thank you letter letting them know you appreciate the gift or them coming to celebrate for a special event. That way you can print them yourself or go to Walgreen's. It adds a personal touch from you and that way people have a reason to keep the thank you card and think of you.
An example would be if it's your graduation on your thank you card you could put your graduation photo, your senior photo and maybe a group shot from the event. It's something your family and friends will love and you can have fun doing so.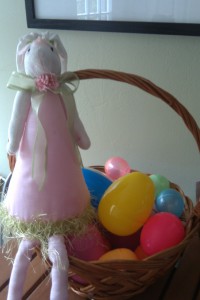 Some times Easter can get a little bit boring, so do things to keep it exciting and have your whole family involved!
1. Plan your own Easter egg hunt! If you have things to put inside the eggs, that's even better, but this is something you can do inside or outside. You could make it for kids or the whole family and have some hidden harder than others.
2. Have a scavenger hunt with the Easter baskets! Ask your mom or dad if you can hide your younger siblings Easter basket, then play a hot/cold game with them till they find it, or make note cards that they them where to look next. Example: have a hint on a card that says, "I may be where you wash your clothes" then in the washing machine you can have one that says "If I'm hungry I would go here" Then in the pantry you have another one all leading up to the basket.
3. Make a Easter bingo game for the family to play.  You could do it on your computer and then print them off.
4. Make a sheet of scrambled up words for everyone to unscramble and they can be Easter words.
If you have any fun family traditions or things you would like to share, comment and let us know!
Happy Easter!
It's not to late to think about getting your friends a small gift this holiday season. Find out what our teens think are some of the best ideas.

Don't forget to do something nice for your parents this holiday season. You can find a DIY project, or maybe you have your eye on something they would just love. If you're stuck on ideas, find out what our teens at Girls With Dreams found to be some of the best ideas.

Looking for the perfect gift for your boyfriend this year? Our team got together to brainstorm the best ideas for your gifts! Check out what they have to say in this video.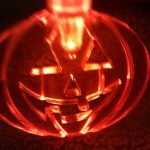 Finding a Halloween costume from home or one that is inexpensive is very simple! Here are some idea's on what to be and where to get it!
1. A cowgirl- It's something that is very simple but can be very cute. Find a pair of old ripped up jeans and a plaid button down shirt. If you can find cowgirl boots then great, if not use any pair of boots you have. Look at walmart or a good will for a cowgirl hat. I think I found one at Walmart for $4. Then you can curl your hair, braid it, or put it in pigtails and then your outfit is complete!
2. A 50's girl- I found an old plaid skirt at good will for $3 then went online and found a poodle and cut it out and got fabric and sewed my own poodle onto a skirt. Then find just a plain white t-shirt. If you have your own glasses use those or go to a Halloween store and get a pair for about $5. I used the extra fabric from the poodle and tied a strip around my neck to touch it up. Then Put your hair back in a straight ponytail.
3. A goddess- Make you're own toga! It can be so much fun to do with some friends. Buy about 2 or 3 yards of fabric and wrap it around your body. Make sure you ear shorts and a tank top or something under it. If you want to go all out, you can tie some rope around your waist, get a crown or leafs for your head, and some flats.
4. A grandma- Put a robe on over some pj's. Put you're hair is curler rolls and some old glasses on. If you want some more detail, get a cane!
Everyone loves finding the perfect costume for halloween! If you're looking for some fun, easy, DIY ideas, check out what our team at Girls With Dreams had to say.

Teens from Girls With Dreams.com sat down to talk about fun new ways you can decorate your locker or your bedroom. Anytime you're starting a new year or new semester, it's a great time to mix things up and bring your style to the space you see the most!
If you want to learn how to switch up outfits, you can check out my blog on "Revamping your closet."
Decorate your dorm, your bedroom, but don't forget your closet!
Color coordinate your closet. It makes it look more colorful and it's easier to get dressed when you want to go out.
Organize by sleeve length if you really want to go all out.
Use clear containers/ buckets to store clothes and make your closet more organized.
Put long sleeve shirts/jeans away in summer & vice versa for winter.
Occasionally go through your closet to get rid of clothes you do not wear. If you haven't worn them in months, you probably won't wear them again.
Trade in old clothes at Plato's Closet or a resale shop in your area.
Something cool to do is to take out your doors and put curtains in place of them.
You can a mirror/multiple mirrors and put them on your closet doors
Whatever you do, make it your own. Stick to two or three colors and use a theme.