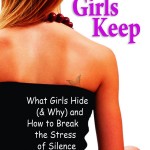 In case you missed our fabulous Girl Talk event with Moms and Daughters, you can see videos and find out more about what we shared in a recent article by the Patch-Ladue. 
Also, founder of Girls With Dreams, Carrie Silver-Stock, MSW, as well as author of Secrets Girls Keep, was featured as a notable neighbor in the Patch-Chesterfield.  Find out why Carrie knows the Secrets Girls Keep. 
Learn how to keep your kids safe online and how to talk to them about online safety in an article by Carrie Silver-Stock on page 27 of the Bay Area Women's Journal Magazine. You can also access the magazine from the San Francisco Bay Area Women's Journal.


Founded by veteran journalists, NewsCertified provides the global news media with a searchable database of credible, interview-ready experts and story ideas that are accessible 24/7.
NewsCertified is committed to increasing journalists' access to a diverse group of well-prepared experts whose perspectives will further enrich public conversation.
Carrie Silver-Stock, teen expert and author, is excited to be one of the experts on NewsCertified.  Read more about Carrie and NewsCertified here.
St. Luke's Hospital St. Louis is hosting a FREE Girl Talk event Saturday January 30th from 1-4 PM for mothers and daughters ages 11 and older.
Program highlights include:
Award winning author Carrie Silver-Stock will share "Why Girls Need Dreams" and "For Moms-Secrets Girls Keep: What's Your Daughter Texting?"  Carrie's new book, Secrets Girls Keep will be available to purchase and signing.
Winter Skin Care with Dermatologist Amy Ney
Sleep…Who Needs It? with sleep specialist Angie Randazzo, PhD
Dance & Fitness Fun with Wii
Sleep in Style ( a Pajama Fashion Show by Macy's)
This event is FREE but registration is required:  visit St. Luke's.com or call 314-542-4848
Author of Secrets Girls Keep: What Girls Hide (& Why) and How to Break the Stress of Silence, Carrie Silver-Stock, sits down to talk with FOX News St. Louis about the 4 types of Secret Keepers, her new book, and advice for how parents can help their teens.
Carrie Silver-Stock, author and founder of Girls With Dreams.com,   sat down with Jennifer Blome to talk about her new book Secrets Girls Keep as well as some of the scary issues teen girls face and how parents can help.
Carrie will be at Main Street Books in St. Charles on Saturday November 28 from 1-3 PM signing copies of her new book. 
For more information, visit the Secrets Girls Keep Fan Site or watch the interview here.
FOR IMMEDIATE RELEASE
Contact:Heidi Roy
 Kappa Delta Sorority National Headquarters
 Phone: (901) 748-1897, ext. 216
 E-Mail: confidencecoalition@kappadelta.org
 
 Melanie Schild
 Kappa Delta Sorority National Headquarters
 Phone: (901) 748-1897, ext. 217
 E-Mail: confidencecoalition@kappadelta.org
Thursday, November 19, 2009
Confidence Coalition Continues to Build Self-Esteem among Women and Girls
Memphis, TN – The Confidence Coalition is pleased to announce several new partners joining the national movement to bring awareness to the issues that affect the self-confidence of women and girls and empower them to become more confident. The most recent confidence builders participating with the coalition include the Ophelia Project, the White House Project, Soroptimist, Operation Beautiful, Girls With Dreams, bizMe.biz, Girls Living Life On Purpose, Inc. and Girls Leadership Institute.
 
"We are thrilled to welcome such incredible groups to the Confidence Coalition," said Melanie Schild, Executive Director of Kappa Delta Sorority, the founder of the initiative. "They are all doing such great things to promote confidence in girls and women. By banding together, we are creating a movement that will have a huge impact on our culture."
 
The Ophelia Project serves youth and adults who are affected by relational and other non-physical forms of aggression by providing them with a unique combination of tools, strategies and solutions.  Recognizing the harmful effects of peer aggression, The Ophelia Project is committed to creating safe social climates in our communities.
 
The White House Project aims to advance women's leadership in all communities and sectors—up to the U.S. presidency—by filling the leadership pipeline with a richly diverse, critical mass of women. By providing research, training, events and awareness campaigns, the White House Project gives women the confidence and the skills to run and win, demystifying the political process and inspiring a richly diverse group of women in to the leadership pipeline.
 
Soroptimist, an international volunteer women's organization, offers programs that improve the lives of women through three distinct platforms: economic empowerment, elimination of violence, and gender equality.
 
Operation Beautiful encourages girls and women to post anonymous notes in public places, such as the bathroom, the gym scale, and even the grocery store.  The messages, which include variations on "You are beautiful, inside and out!," encourage others to have a positive self-image and stop degrading Fat Talk. The message behind Operation Beautiful is simple and powerful – you are enough, just the way you are.
 
GirlsWithDreams.com, is a social networking site powered by teens that provides support, advice, and tips on the issues girls struggle with most.  Founder Carrie Silver-Stock wants to create a global movement where girls discover their power, passion, and big dreams.
 
Another company committed to promoting confidence is bizMe.biz, an online magazine, serving as the young professional woman's career coach – her guide and mentor as she gains her career savvy, budgets her paycheck, and acquires her lifestyle. The magazine includes real-world advice from experts who share their career knowledge and wisdom­, giving the bizgal that competitive confidence in the workplace.
 
Girls Living Life On Purpose, Inc. (GLLOP) is the premier all-girl, faith-based organization dedicated solely to empowering African American and minority girls ages 12 to 17 through life-purpose coaching, character development, and abstinence education. It serves as a navigational tool to empower girls, who are often overlooked and under-served.
 
The Girls Leadership Institute awakens girls to the full potential of their authentic selves. They work with girls, their families, and school communities through their national camps, after- school programs and in-school resources. GLI teaches girls assertive self-expression, emotional intelligence, and conflict management skills for success in leadership and life.
 
These companies join other prestigious confidence builders which include Kappa Delta Sorority, Girl Scouts of the USA, Girl Talk, Girls on the Run, National Charity League, the National Domestic Abuse Hotline, Love Is Respect Teen Dating Abuse Helpline, America's Junior Miss, Pink Magazine, Women For Hire, WomenWorking.com, Georgia O'Keeffe Museum, GirlsHealth.gov and Best Bones Forever. These organizations are collectively bringing awareness to the issues affecting girls and women by encouraging them to stand up to peer pressure and media stereotypes, say no to risky behavior and abusive relationships, and put an end to relational aggression, such as bullying–on the playground and in the office.
 
The Confidence Coalition is seeking like-minded organizations and companies to partner on project development, implementation, publicity efforts and funding. If you share the mission to promote confidence in women and girls, the Confidence Coalition encourages you to join the movement. To learn more information on becoming a partner of the Confidence Coalition, visit the official Web site www.confidencecoalition.org.
 
The Confidence Coalition is possible through the generous support of the Kappa Delta Foundation, the funding arm of Kappa Delta Sorority, and a grant from the Jerome S. and Grace H. Murray Foundation.  To learn more about the Confidence Coalition, sign a pledge and download a video to share with others, visit the official Web site at www.confidencecoalition.org.
 
The Confidence Coalition was imagined by Kappa Delta Sorority. With nearly 210,000 members, Kappa Delta is a proven leader in promoting confidence in women and girls.  Through a national partnership with Girl Scouts of the USA, Kappa Deltas work directly with girls through the uniquely ME! self-esteem program that was created by GSUSA and is sponsored by the Dove Self-Esteem Fund.  Kappa Deltas also work in local communities with child abuse prevention organizations, and nationally the sorority provides support for Prevent Child Abuse America.  Kappa Delta's values, educational and leadership development programs community-service efforts, and national partnerships are focused on promoting confidence in women and girls.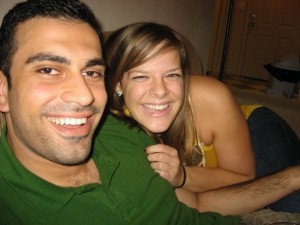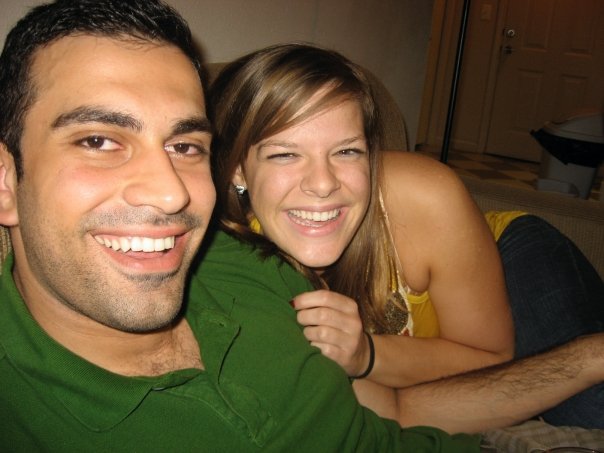 With school starting up, there are a lot of things on our minds. Although you're busy buying new clothes and stocking up on school supplies, one thing's always in the back of our minds with a big flashing light: Boys. You summer romance might still be going strong or maybe you've found the courage to talk to that guy you've always had a crush on. No matter what your boy business is, don't let it distract you too much.
The important thing now is knowing which is more important: school or guys. I can answer that for you right now. School is more important! You can't have fun flirting or dating, though, as long as you have the important stuff done. Your first priority should be school and other activities such as sports, school clubs, band, or a job. I have dance three nights a week (although it's been up to 5 before), and I'm the editor of the podcast at my school.
Although I don't currently have a boyfriend, I did have one all last year. Somehow I found time to get all my things done, and still spend time with him. He was super busy too, so don't forget that guys also have other commitments.
Follow these tips to balance your time:
Figure out how much time to devote to your after-school activities.
Set aside that amount of time PLUS a little extra for breaks.
Instead of saving homework for later, do it right when you get home.
Now that that's out of the way, you have time for the fun things. And don't forget family!
Try not to spend every night out. Once you get older and start thinking about moving away to college, you'll regret missing the family time. Even if that means just watching TV with your parents, it's important to them.
If you have a boyfriend, it's important not to let your friends think you're ditching them to be with him all the time. It's also important for your boyfriend to feel like you're devoting enough time to him. Find a happy balance. If you hung out with your friends all last weekend, spend most of this weekend with your boyfriend. You can even try to include everyone in your plans, if it fits. Your boyfriend can even invite his friends and make it a party! The more the merrier!
If you don't have a significant other, but have your eye on the guy you've been hanging out with, the same rule applies. Don't ditch your friends just to chase a guy. You'll end up losing the guy and possibly losing some friends. I don't want that happening to you!
There are tons of other ways to balance your time. A lot of it is just getting in a routine that works for you personally.
Have any more good time management ideas? Let us know!
Sample Media Questions for Carrie Silver-Stock , author of
Secrets Girls Keep:
What Girls Hide (& Why) and How to Break the Stress of Silence
1.      What inspired you to write Secrets Girls Keep?
2.      What secrets are girls keeping?
3.      What is the cult of secrecy and why are girls hiding?
4.      What do teen girls need in their lives to keep from hiding and feel secure?
5.      How can girls start to break the stress of silence?
6.      How can parents help their girls do this?
7.      The concept of self-esteem eludes many teen girls. How can they find it?
8.      What is the most important thing for girls to know about dating violence?
9.      How can schools help prevent dating violence?
10.  How can parents compete with what our girls are learning from celebrities like Rihanna and Lindsay Lohan?
11.  Tell us about your organization, Girls With Dreams.
12.  What is 1 of your 7 Secret Tips for girls to live a better life? 
13.  What is your biggest piece of advice for parents of girls?
14.  You are a mom to two boys. Why such an interest in teen girls?
15.  What type of teenager were you?
16.  How can our audience get your book and what is your website?
17.  Do you have anything to add?
For more information, visit www.carriesilverstock.com & www.girlswithdreams.com. To schedule an interview with Carrie Silver-Stock or receive more information, please contact      Elaine Krackau at elaine@prbythebook.com | 512.733.5145
FOR IMMEDIATE RELEASE
CONTACT: Elaine Krackau, PR by the Book, LLC | elaine@prbythebook.com | 512-733-5145
Anorexia, abuse, sexual activity, fear of rejection…
Dangerous secrets girls keep and how to help
(ST. LOUIS) Girls love secrets. In many ways, teen girls are trapped by the cult of secrecy that exists today. It is as part of this cult that so many girls hide their depression, eating disorders, pregnancies, and sexual relationships.
Secrets Girls Keep: What Girls Hide (& Why) and How to Break the Stress of Silence (HCI Books, Nov 2009) by teen expert Carrie Silver-Stock, M.S.W., L.C.S.W., shows teens that when they help share their stories without judgment, they begin to break down the walls and ensure better and safer choices for their futures. Many girls today struggle with feelings of low confidence, loneliness, rejection, and depression and then look to unsafe sex, drugs and alcohol for comfort and answers.
Secrets Girls Keep shares the personal stories of other girls as they share their secrets, showing the reader that she is not alone in her struggles. Each chapter tackles a separate issue that is relevant to teenage girls today along with stories and seven tips they can use to overcome those issues. Silver-Stock helps girls think for themselves, explore their own feelings and gives them ways to open dialogue with parents, teachers and others. Topics include:
• Feel beautiful without going on a crash diet
• Navigate the ups and downs of dating
• Make and keep good friends
• Deal with school (the social scene and the grades)
• Handle funky family stuff
• Phone and Internet safety and social media
Silver-Stock is a mom of two and the founder of GirlsWithDreams.com. She is also the author of the award-winning book, The Powder Box Secrets. She lives in St. Louis, Missouri.
Secrets Girls Keep: What Girls Hide (& Why) and How to Break the Stress of Silence by Carrie Silver-Stock (HCI Books, Nov 2009, ISBN 978-0757313691, $14.95)
###
For more information visit www.carriesilverstock.com. To schedule an interview or receive more information, please contact Elaine Krackau at elaine@prbythebook.com | 512.733.5145