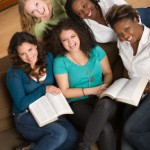 Last year, we had a ton of fun putting together a Back to School Blitz to get you ready for school. In case you missed our blitz, we thought it would be fun to share the links with you again. Whether you're nervous about starting at a new school, finding the perfect items to decorate your locker, making new friends, or keeping track of everything you need, Girls With Dreams has you covered! Check out our fun back to school videos and blogs!
Back to School Blitz videos and blogs
Lunch Tables: Dealing with Awkward Cafeteria Moments
Video: How Your Freshman Year Can Make or Break Your GPA
Video: How to Deal With Peer Pressure
How to Find Great Back to  School Fashion and Styles
scrolling="no" frameborder="0"
style="border:none; width:340px; height:80px">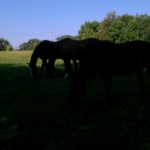 If you are a teenage girl who lives in St. Louis, and you've ever wondered what it's like to ride horses, you're going to want to keep reading.
My friend Kylin, recently started a new program called Galloping for Girls. Their mission is to not just teach riding lessons and work with our girls to have the skills needed to compete in competitions, but they are also teaching life skills. Working with horses, combined with positive role models creates the perfect atmosphere for teen girls to develop self esteem and inner strength.
In a few weeks, on Sunday August 14th, Galloping For Girls is hosting Hit the Trail, a fundraiser incorporating a family festival and fun run/walk.  Galloping for Girls is a 501c3 non-profit organization.
We hope you'll check out our friends at Galloping for Girls!  They care about you, just as much as we do.


scrolling="no" frameborder="0"
style="border:none; width:340px; height:80px">