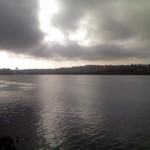 Whether your driving in the snow or rain, it's important to be aware of how you need to drive differently.  Our Girls With Dreams team talks about some of the mistakes they've made when driving and shares tips for whot to deal with bad weather and dangerous driving conditions.  You can hear all of their tips in ths video.
Most teens don't think about how their favorite cellphone, computer, or flip video can turn into a very dangerous device. A new AP poll found almost 30 percent of teens have been involved with sexting, or sending sexually explicit words or images via text message or online.  And, around 50 percent have been victims of some type of digital bullying.
In this video, our Girls With Dreams team talks about sexting and tips every teen needs to know. 
Here are a few key tips:
Remember every thing you send is permanent.  Even if you delete a picture or message later, you don't know how many times that image has already been forwarded or who has seen it.  It is permanent in cyberspace.
Don't give into peer pressure.  It's easy to not think completely about the results of our actions when we get caught up in the moment, so think before you post.
Anyone can see what you post.  Are you okay with your parents, teachers, neighbors, friends at school, or future employers or college admissions officers seeing pictures your posting? 
We'd love to hear your questions about comments about sexting!  Talk to us on YouTube or send us a message at info@girlswithdreams.com
Dr. Tim Jordan, M.D. shares his tips in his article, "Help! My Kid Has a Social Life! (Think Fast Before You Jump In)"
Wherever you are in the school year don't forget to also prepare yourselves emotionally to support your kids with their friendship issues. 
 
Ahh, friend issues, you know what I'm talking about. Teasing, bullying, exclusion, cliques, harassment, and "You're not in our club anymore!" are found in most classrooms in most schools and at most grade levels in one form or another.  
 
Parents often feel frustrated, angry, confused, helpless and powerless in these matters. We hurt right along with our kids. Worst case, several parents get in the middle of it and add to the drama.  
 
So, let me give you some suggestions, preventatively, before the action begins and the fur begins to fly, about effective ways to deal with your kids and their friendship issues. 
 
• Listen! Always listen, because your kids want and deserve to be heard and to have their feelings taken seriously. 
 
• Don't take on their feelings. Don't feel hurt, feel sorry for them, get angry, etc. Don't take it personally. Don't let it mean you are a bad parent.   
 
• Once your child feels heard and their feelings validated, turn the problem-solving over to them. "It sounds like you feel hurt by what Tommy said. What can you do about that? What have you tried? What's worked in the past?" 
 
Put the ball in their court, so they know they are responsible for their lives. And when they take an action and the situation is resolved, they completely own the results, which builds their social self confidence. 
 
• Don't overreact to their venting. When we are venting, we don't always mean exactly what we say, and neither do frustrated kids after a tough day at school. Hear their feelings and mirror them back. Some kids are dramatic by nature and embellish a lot. So know that about them. 
 
• Don't play emotional hot potato with them. This means you listen when kids vent about the actions of a kid that they "hate," and once they're done venting, they walk off feeling lighter and unburdened while you're left holding onto the feelings and wonder what to do about it. The next day you are still a worried wreck and your child is at school having lunch with that same kid having totally forgotten yesterday's battle. Don't take it on. Let things go. Your kids will. 
 
• Don't connect through pain. Parents who worry too much and overprotect too much and take on their child's emotions overdo it when their kids come home with friend struggles. Don't lead them on with questions that assume great hurts and misdeeds. Some kids will make up negative stories because they think that's what their parent wants to hear. It can become an unhealthy way to connect with each other, through pain. 
 
• Don't let your child's stories and struggles cause you to judge other kids and parents. This causes kids to not feel it's safe to tell you what's going on. Kids want you to listen and understand, not to judge or hold grudges. 
 
• Don't bring any of your emotional baggage into it. Our children's stories and struggles and pains can trigger memories and feelings in us. Unresolved anger, hurt, shame and fears can resurface, causing us to overreact to situations. Kids have enough on their plates handling their own, present-day social scenes. Adding our stuff makes it confusing and unmanageable. 
 
• Don't leap into your child's social pool and drown with them. Do listen, commiserate, and tell stories about your experiences growing up that might help them know you really do understand. Do be a sounding board that helps them problem solve and think things through. But stay detached emotionally. You've been through all the playground politics.  
 
It's their life now and their feelings and their lessons and their successes. The more you allow it to be their issue, the easier it becomes for them to figure things out and the more empowered they feel when things turn around. 
 
So even as you are packing their backpacks with supplies, their lunch bags with treats, and their closets with clothes, don't forget to pack your toolbox with ways to help you to support your child in successfully navigating through all the social ups and downs this school year. Have a great year!   
 
Dr. Tim Jordan and his wife, Anne Jordan, run personal growth weekend retreats and summer camps (Camp Weloki) for kids in grade school, middle school and high school and his private practice is in Chesterfield. To find out more, call (636) 530-1883 or go to www.weloki.com.
It's not too late to finish your holiday shopping!  Our team got together and talked about the perfect gifts for everyone on your list!  You can read some of our blog posts, or watch our videos for great holiday gift ideas!
How to Find the Perfect Gift for a Boyfriend
How to Find the Perfect Gift for Your Friends
How to Find the Best Gift for Your Parents
How to Give Great DIY Gifts on a Budget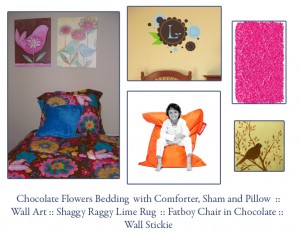 We joined up with Artistic Sensations.com to bring teen girls a fabulous room makeover contest!  First you voted to redo Tori's room (one of our team members at Girls With Dreams) and then you entered to win!
Olivia from St. Louis is the lucky winner of the new room!  We're going to be meeting up with Olivia in January to redo her room and we'll share the videos and photos right here!  If you want to see videos of Tori's makeover you can watch them here.
Olivia is going to get lots of cool stuff from Artistic Sensations including a new bedspread, shaggy rug, wall art, wall sticky, and a new chair!
A huge thanks to Kim Gellman and her team at Artistic Sensations.com for making this possible and to all who entered!
Our team sat down to share tips for how teens can give great DIY gifts on a budget.  You can read some of the tips below and watch their video. 
Make a Blanket or Scarf using Fleece Material.  You can sew two pieces of fleece together, or tie knots around the ends for a different effect.
Get Creative with Pictures!  Create a digital collage or print out a few of your favorite pics and frame them or put them into a memory book.  Online sites like Shutterfly have fun ideas for photos too!
DIY Coupons.  Think about how you can help out the person you are giving a gift too…do they need a good car wash?  What about babysitting? Or, would they love for you to clean the house?  Put together your own gift certificates.
Make Your Own Dessert!  Make cookies, brownies, breads, or other favorite holiday treats and wrap them up in fun paper!
Create a Movie Basket.  Maybe you have a movie you don't watch and it's in great condition?  Pair it with some microwave popcorn and a little candy and you're gift will be a big hit! 
Make a Gratitude Journal.  Get a journal and start a page, I'm grateful for you because…Then they can continue to use for gratitude or other insights.
Do you have other DIY ideas?  We'd love to hear them!  You can always email us at info@girlswithdreams.com or post on our YouTube Channel!
Author of Secrets Girls Keep: What Girls Hide (& Why) and How to Break the Stress of Silence, Carrie Silver-Stock, sits down to talk with FOX News St. Louis about the 4 types of Secret Keepers, her new book, and advice for how parents can help their teens.
At Girls With Dreams, we believe in Giving Big and Dreaming Big!  This month we'd like to thank our troops for all of their hard work and dedication.  There is a simple way you can give thanks and reach out to them, for FREE!
Go to the Website Let's Say Thanks and you can send a FREE card to the troops!  It will take you just a minute or two, and in return you will reach one of our brave men or women who are serving our country, many who won't be with their family and friends this holiday.
Please, send your friends a link to our December Charity of the Month.   It's simply:  http://www.letssaythanks.com
If you want more ideas for how you can give big this season, check out our teens advice on Girls With Dreams TV about giving big or look at some of our other Charity's of the Month like the Pajama Program and Greg Mortenson's Projects, like Pennies For Peace.
If you're not headed out on a vacation for winter break, you might think of trying these fun ideas with your friends!
1.  Have a DIY Party with Your Friends:  Grab paint pens, tshirts, boxers, pillowcases, sweatshirts, or your favorite clothing and design your own fun tees!
2. Create Your Own Winter Wonderland.  Make hot cocoa or bake your favorite cookies and then watch your favorite movies together!
3. Practice Random Acts of Kindness.  Think about how you can surprise someone with an act of kindness. Maybe you buy the next person in line their lunch or you shovel your neighbors driveway.  Get creative and let us know what you do!
4. Support our charity of the month, go to http://www.letssaythanks.com and send a FREE card to our troops!
5.  Create a Photo Collage.  Take fun pics of you and your friends and create your own collage or memory book.
6.  Pretend Your a Tourist in Your Hometown.  Is there a place you've always wanted to check out and haven't visited yet?
7.  Give Yourself a Few Big Dreams!  Take 30 minutes to write or think about your biggest dreams.  Is there something you've always wanted to do, but keep making excuses for?  Pick one thing on your list and sign up to do it in 2010!
8. Create Your Own Spa!  Whether you're alone or you have a few friends join you, do your nails, give yourself a pedicure, and maybe try a mud mask on your face!  If you think you don't have the supplies at home, look at our DIY tips on how easy!
9.  Movie Marathon with a Twist!  Create your own movie marathon with your friends (and don't forget the popcorn)!  Either pick a theme for the night and have everyone bring a movie that goes with that theme, or ask each friend to bring their all time favorite movie and then at the end of the night vote on the group's favorite!
10. Pick One Day to Recharge and Relax!  If you're break is feeling really crazy and busy from travel, visiting others, work, or other things, try to find one day that is just for you where you can relax, sleep, or do anything else that makes you smile!
 Recent headlines of Rihanna's own struggle with dating violence has given more girls courage to speak up.  We know one in three teen girls will face some form of violence in her dating relationship. One of the teen contributors to the book Secrets Girls Keep by Carrie Silver-Stock shares advice for other teen girls about dating and dating violence.
You can watch her talk about dating violence in this video.
Other stories from teen contributors to Secrets Girls Keep can be found on the Girls With Dreams YouTube Channel as well as the Secrets Girls Keep Fan Site.