We are going to miss all of the seniors at Girls With Dreams who are graduating this year, just as you will miss your senior friends from school. 
Graduating from high school is a huge accomplishment and we want to give seniors everywhere a shout-out for all your hard work, determination, and success! Congratulations! We hope your new journeys and paths are filled with all of the joy, excitement, adventure, satisfaction, and happiness you deserve!  
You are always welcome to stop by Girls With Dreams or our Girls With Dreams Social Network and let us know what you're up to! The BIG things dreams you are following inspire Girls With Dreams and girls everywhere!
If you're not getting ready for college this year, you'll be gearing up for it in the next few years. Most of the teens we talk to are worried about how to pay for college.
Either way, make sure to sort through all of your options before deciding you don't have enough money to pay for college. There are many resources out there to guide you through the process. Start by asking your high school guidance counselor or even a librarian to help you research different options. Don't be shy about it. You could even contact the college you're considering. 
We found a great article that shares how to find cheap student loans, and we hope it helps! If you want to hear more from teens who are deciding how to pay for college, check out these videos.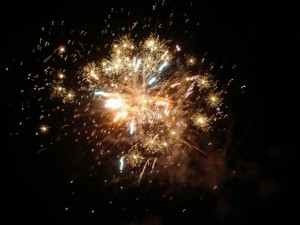 Looking for ways to have fun with your friends this summer? Here are a few great ideas to make your summer sizzle!
Have fun without spending a lot of money by following tips from Molly and Sarah.
Think about some of your favorite memories and do some of the same activities from your past. Are you a movie-lover or beach-lover? Are sports more your style?
What's most important to you this summer? Hanging out with friends before they leave for college? Working? Relaxing? Spending time with your family? Figure out your priorities and organize your calendar around these.
If you're stressed about swimsuit season, don't worry. Most girls are! We decided to do something about it. Join our Summer Self-Esteem Challenge. Will you help us spread the word?
Most importantly, you worked really hard this year. Make sure you give yourself a little break this summer! Kick back, relax, and enjoy the sunshine!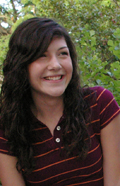 Can we count you in for our Summer Self-Esteem Challenge sponsored by Girls With Dreams?
Are you tired of feeling pressured to have a perfect body?
Are you tired of comparing yourself and being compared to other girls?
What if girls could joing together and eliminate the pressure to be thin?
We're definitely tired of it!  The idea for this challenge came from a recent discussion Molly and Sarah were having at school about body image and American Idol's "Bikini Girl". Swimsuit season is here and it just another reminder of how difficult it is for girls to be happy in their own bodies.
It's hard to live up to the bodies on TV and in magazines, and it's even harder to be around a group of girls who are comparing their own beauty to each other. The saddest part is that we are all guilty. Help us improve self-esteem in girls all over the world by joining our Summer Self-Esteem Challenge:
The next time you're in an outfit , swimsuits included, and you start mentally or verbally comparing yourself to your friends, STOP. Stop trying to figure out who has the best legs or flattest stomach and replace those comparisons with compliments.
Every time you find yourself picking apart the way you look or feeling jealous of someone else, give yourself one compliment and at least two to your friends.
When you wake up in the morning, don't forget to start the day by looking in the mirror and complimenting yourself.
Pick one way to eat healthier. You could eliminate soda, drink more water, or eat more fruits or veggies.
Pick one form of exercise to do every day. Since it's summer, this shouldn't be too hard. You could swim, bike, walk, run, dance or rollerblade!
Help us reach 100,000 girls by August 31, 2009. Please share this challenge with 3 friends so Girls With Dreams can all help improve every girl's self-esteem.
If you haven't joined the Girls With Dreams Self-Esteem Challenge yet, what are you waiting for? Join now!
Carrie Silver-Stock is excited to sign copies of her new book Secrets Girls Keep: What Girls Hide (& Why) and How to Break the Stress of Silence at Book Expo America on Saturday, May 30.
Book Expo America is the largest book publishing event in North America. Carrie will be at the HCI booth 2559. 
Don't worry if you can't make it to Book Expo this year. Carrie will be tweeting about her weekend and posting videos from her experiences.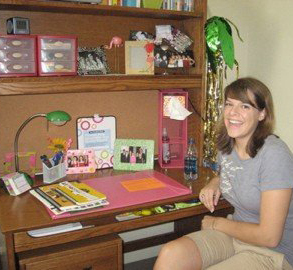 After reading a quick blog, I discovered someone who managed 37 A's and 3 B's in college. He claims that he would have been much happier if he would've appreciated the college life more than working himself to the bone.
Though school is a major part of life, there's more to it than meets the eye. You need to be able to use your knowledge in different environments. You can learn anything, but everything depends on how you use it!
Don't overload yourselves. Take on what makes you happy while also fulfilling your responsibilities! It might be hard to strike a balance at first, but it will become like second nature before you know it.
Last night, the last remaining female, Allison Iraheta, was voted off. It was a sad moment for Allison and her fans, but she handled the news with poise and grace. More importantly, Allison has been an amazing role model for teen girls around the world. I'm grateful not just for her talent as a vocal artist, but also to have her as a strong role model for teens. Here are five ways I've been inspired by Allison:
Her passion for singing oozes from her! We all need to find our passion and let it glow! Many girls don't know what their passion is yet, but that's okay. You just need to keep moving in the direction that feels right for you. If you do know your passion, share it!
She went for her big dreams! What is your big dream? Are you willing to go for it? Dreams are a huge focus on this Web site. I hope you'll find the courage to keep your dreams alive, whether you dream of being a rock star, an astronaut, or a teacher.
She has such grace and humility! Allison is down-to-earth and is an amazing example of how to be humble — at 17! Her celebrity status never seemed to go to her head.
She's not afraid to be herself. Whether it comes to choosing her songs, her outfit, or her friends, Allison thinks for herself. This is amazing. In a world where peer pressure is so tough at times, it's not always easy to be an individual and think for yourself. I love how Allison is showing teen girls that it's possible and rewarding!
She didn't knock down other girls to get to the top! This is a lesson we girls need to pay attention to! Allison is showing girls everywhere you don't have to be nasty to each other to succeed. Allison never made mean comments about other girls or tried to knock them down.
Thank you, Allison, for being you! Thank you for inspiring all of us. You will be missed on American Idol, but I have a feeling we will be hearing many of your songs in the future.
If you love Allison for other reasons and would like to share why, please join in and let us know!
Staying away from technology has been a challenge. Although my free time revolves around my laptop and cell phone, I believe that I'll be a happier person without them.
I've made it a goal to cut back on the texting! I want to be able to create relationships with new people and hold conversations with them.
Here are my silly tactics keep me distracted:
I always have a new CD in my car stereo so I don't text while I'm driving.
Once I get to work, I keep my phone in the back room so I can focus on my responsibilities.
When I'm at home, I keep my phone in a different room so I can concentrate on my homework.
I put my phone on silent during dinner so I can spend some quality time with my parents.
In the hallways at school, I listen to my iPod so I'm not texting in my purse.
Even though it's a pain to stay away from my cell phone, I have more time for my friends. I can tell them what I'm feeling in person, and I can relate to them better. It's going to be a long way to recovery, but a challenge always stirs things up.
If you want to read Confessions of a Text-A-Holic Part I, check it out here. Are you a text-a-holic too? Do you have any other ideas for other teens?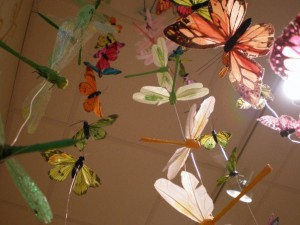 Mother's Day is right around the corner and we thought you'd want to hear a few simple ways to wow your mom and make her feel really special. Whether you are reaching out to your mom, grandma, or another special woman in your life. We'd love to hear more of your ideas, too! Please send them to info@girlswithdreams.com.
• Send a free e-card via sites such as www.hallmark.com.
• Make your own card complete with favorite photos of you and your mom. You could also write a short story or describe a favorite memory. Includes words of wisdom she's shared with you that really stand out.
• Ask her to describe her perfect day, and try to deliver. Maybe it means she has quality time with you and the rest of the family, or maybe it means that she doesn't have to cook or clean for a day. It's going to be different for every mom, but get the whole family in on it and make the day all about her!
• Rent her favorite movie and get some of her favorite foods.
• Decorate her home office with fun shapes and bright colors. She'll think of you every time she gets to work.
• Does your mom love chocolate? Make her cookies with lots of love or another treat she loves.
• Plan a special day together. Remember that this doesn't have to be just on Mother's Day.
• Visit www.allmomsgotoheaven.com to nominate your mom for a special award and browse their great gifts.
• Check out the unique and creative gifts at In the Pink Designs.
Whatever you decide to do will be great as long as it comes from the heart!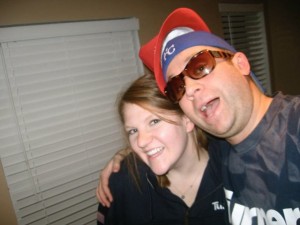 What makes guys the least bit interesting? Why are opposite sexes attracted to each other? Are boyfriends even worth it? I decided to weigh the pros and cons:
PROS
Learning new things from new people. Meeting family! Having someone to talk to when days get rough. Knowing someone is interested in you. Being able to chime in when people talk about how cute their boyfriend is.
CONS
Balancing time for both friends and a boyfriend. Worrying about how your actions matter not only to you, but to another person. Becoming dependent on someone else. Potentially becoming too involved, to the point where you fall behind in school, with family, and friends. Feeling like you have to celebrate every "first" or anniversary. Getting jealous. Getting in arguments.
Whether you're in a relationship or will be in one in the future, it's good to think ahead and prepare for both the good and the bad. Do you have any other pros or cons to add to the list?